Too many people get that phone call. There has been an accident. Your loved one has killed in an accident. The experience is enormously traumatic for the family left behind. This is not helped by the legal minefield which then starts. This can literally mean that three different courts are involved.

The purpose of this article is to give an overview of the involvement of the coroner's court, the criminal court and the civil court when a fatal accident occurs.
Fatal accidents in Ireland often take place as workplace or car accidents. In both situations the gardai will attend the accident scene and carry out an investigation. In a workplace fatal accident the HSA will invariably carry out their own investigation. The investigations may lead to a recommendation to prosecute a third party who might be at fault. The prosecution will take place in a criminal court and will allege criminal offences.
These cases can be very difficult because your number one witness would have been the deceased; instead you need to rely on the testimony of all other relevant persons as well as the physical evidence available.
At around the same time, the family of the deceased will usually consult a solicitor who will help them with their civil case and with the inquest as well as guide them through the process of any criminal trial. The solicitor can provide representation and also act as a point of contact for the gardai, HSA, coroner's office and any third parties.
So, three separate courts are invoked; the criminal court, the coroner's court and the civil court.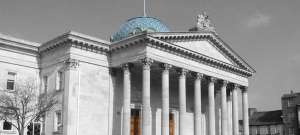 If a criminal prosecution proceeds, then it can take a considerable time for this to actually get to court. Meanwhile any inquest or civil case will not be heard to avoid prejudicing a criminal trial. This delay can be very frustrating for the family. A criminal prosecution will be made by the state, such as the state solicitor, based on garda or HSA investigations. If the defendant pleads guilty, the matter then proceeds for sentencing. If the defendant pleads not guilty, the case goes to a full trial in which the prosecution must prove guilt beyond reasonable doubt. This is a very high standard of proof and indeed higher than the civil standard which is on the balance of probability. Whether a defendant is found guilty or not, the criminal trial is sometimes the first opportunity a family will get to see all of the evidence and possibly hear from the accused. Again, a guilty finding will mean the case will proceed to sentencing the accused.
Once either the prosecution has concluded or there is a decision that no prosecution will proceed, then both the inquest in the coroner's court and any civil trial can take place.
Draft statements of each witness are sometimes provided in advance of the inquest itself. The inquest is literally an inquiry into the cause of death. It does not allow questions of guilt or liability to be raised, so in many ways can be quite frustrating although it can perform a useful function in getting to the nub of what actually happened. This can be especially helpful if there has been no contested criminal case. An inquest will allow for cross examination so that evidence can be tested. A coroner's court will often have nine jurors who deliver the verdict. There are a limited number of verdicts available in a coroner's court such as accidental death, misadventure, open verdict, natural causes and unlawful killing.
A civil case for compensation proceeds very much like an accident case for personal injuries and I would refer you to my earlier blogs on the Injuries Board and court procedure entitled
Injuries Board Assessments; unravelling the mystery
Accident cases in court; the procedure in simple terms
Personal injury cases going to trial; what to expect on the day in court
Indeed, the same strict time limits apply. However, fatal accident cases have a number of special features, some of which I have set out below.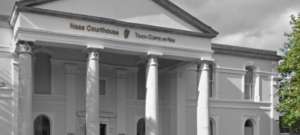 The law provides a long list of family members who fall within the category of 'dependent' who are entitled to bring a fatal accident claim. This is set out in section 47 of the Civil Liability Act of 1961 which has undergone a number of amendments.  Only one claim can be made and this is done on behalf of all dependents. The claim can be brought by a personal representative, or once six months have passed from the date of death, then by any or all dependants. Where the parties were married, it is usually the spouse who brings a claim. Quite often in practice, some family members will waive their entitlement to their share of damages so that compensation goes to the deceased's spouse and children.
In my earlier blogs I have referred to a part of compensation known as 'general damages'. In a fatal accident case, the law provides a fixed amount for this of €35,000 known as solatium. Where there are, for example, ten dependents who have not waived their interest, then this sum is divided between them. Unfortunately, the amount of solatium is an insult to the family left behind and the insult is compounded when this is divided up.
Special damages can include funeral and probate expenses as well as amounts for loss of earnings and loss of services that the deceased would have contributed to his or her family. An actuarial report will be needed to calculate amounts for future losses of earnings and services.
If one of the dependents is a minor ie under the age of eighteen, then even if a case is settled without going to trial, the settlement must be ruled. This means that it must go in front of a judge for approval.
Fatal accident cases are always heart breaking and in reality no amount of compensation can ever do justice to the loss of a loved one.
This article is for information only and does not provide legal advice. If legal advice is required then please contact us at info@vintsolicitors.com
© Philip Vint & Co solicitors 2018